Reliable Gutter Repair in Charlotte NC
Reliable Gutter Repair in Charlotte NC
If you need gutter repair in Charlotte, NC, then it's time you call the experienced pros at JM Gutters. Our experienced team would consider it an honor to be entrusted with your home or business rain gutter repairs.
JM Gutters is a family-owned company with over a decade of experience working with all types and sizes of gutter systems. We take pride in the services we offer our commercial and residential customers. We also offer plenty of other gutter services to Charlotte residents, so you never have to worry about the safety of your home. Call today for gutter repair Charlotte, NC homeowners trust!

Gutter Repair Charlotte, NC Locals Rely On
If you are tired of searching for trustworthy and professional Charlotte gutter repair near me, then you have come to the right place. We are also fully licensed and insured, so you can rest easy knowing that any gutter repair services we conduct at your home or business will be done safely and correctly. We are equipped and trained to handle all types of gutter-related projects, as well as pressure-washing projects. If you need gutter repair Charlotte, NC locals rely on, look no further.
The gutter system of your property is vital to protecting your home or business from water damage. It prevents standing water, or misdirected water, from collecting on your roof or near your foundation. With malfunctioning or broken gutters, your home could be vulnerable to significant damage during any rainstorm, hail storm, or snowfall.
Excess water damage can not only be devastating to your building materials but can hurt your bank account as these types of repairs can be costly. That's why when you have a broken, cracked, damaged, or failed gutter system or part, it is vitally important you have it repaired as soon as possible. We also offer other professional gutter services and gutter installation.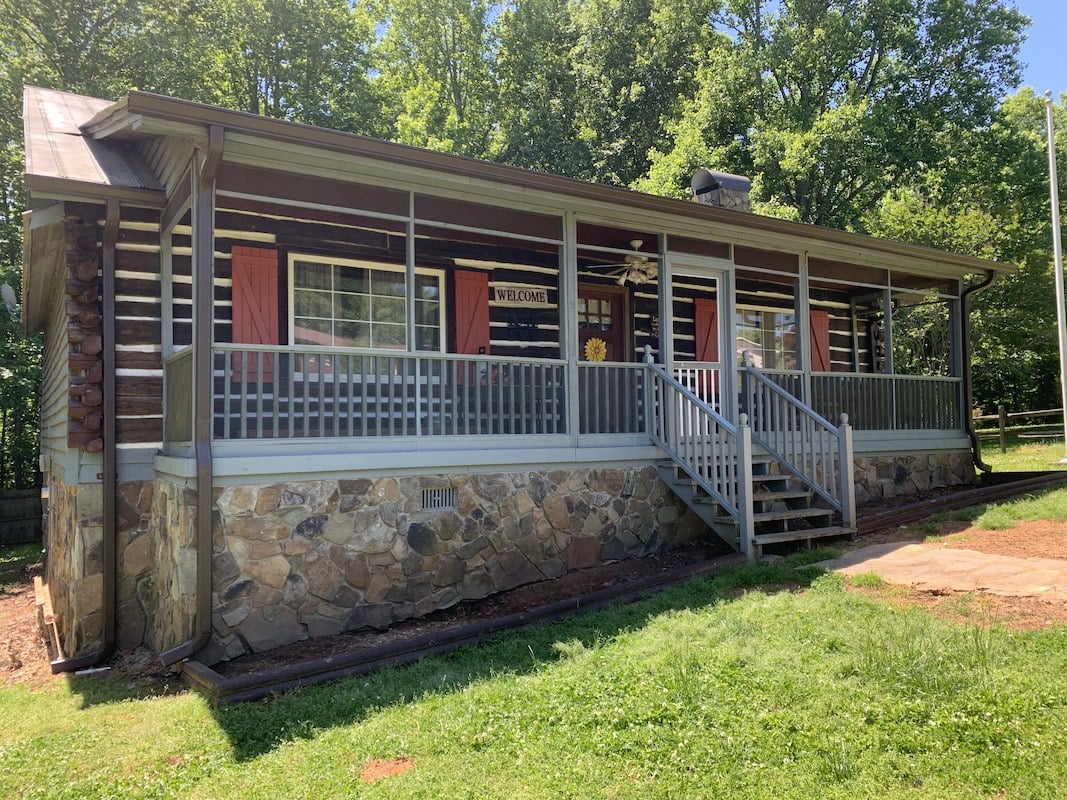 Experienced Gutter Professionals That Have the Tools Needed to Fix Your Gutters
JM Gutters should be your first call when searching for Charlotte gutter repair near me. We have been in the business for numerous years and have seen just about every type of repair that is needed, even downspout repair. No job is too big or too small for us to tackle. We will work hard to locate the issue, diagnose the problem, and make all the necessary repairs. We assure our customers every step of the way by keeping you informed throughout the process. Our years of experience have allowed us to provide the best gutter repair service Charlotte, NC has to offer. If your home requires any gutter services in Charlotte, reach out to our professional team today!
Expert Gutter Repair Service Charlotte NC Residents Trust
We want to help end your search for Charlotte gutter repair near me. At JM Gutters, we guarantee the work we perform and pride ourselves on our workmanship skills and attention to detail for every gutter repair in Charlotte NC that we complete. You can rest easy knowing your gutter care is in reliable hands when you hire JM Gutters.
JM Gutters is proud to serve the city of Charlotte as well as its surrounding communities. Charlotte is home to the NFL's Carolina Panthers and the NBA's Charlotte Hornets and even houses the NASCAR Hall of Fame.
Call Today for a Free Estimate From Our Expert Team!
The next time you are searching for gutter repair services call in the pros at JM Gutters. We have the professional, expert assistance you can count on. Contact us today to discuss your gutter repair project and receive a free estimate. We look forward to providing you with gutter repair services that will elevate your home's gutter system!