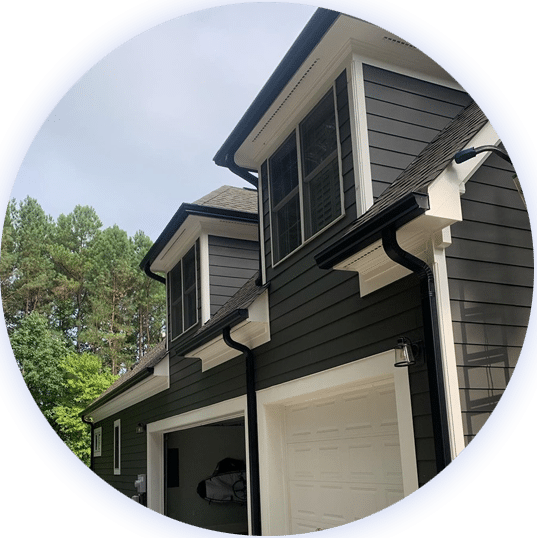 Gutter
Installation
JM Gutters LLC provides gutter installation services for all of their customers in the Charlotte area, and all of the surrounding communities, as well. Gutter
installation is a time-consuming and delicate process that requires great attention to detail, a thorough understanding of gutter systems, and dedication to ensure that the job is completed accurately. The team members from JM Gutters offer installation services with these qualities, as well as a guarantee that each
customer will be happy with the end result. We pride ourselves on our
workmanship and our loyalty to install gutters correctly and precisely.
Gutters carry water away from your home, and if they are not installed correctly, then major water damage can occur over a period of time. For this reason, it is very important that you have qualified and experienced professionals install the gutters along the perimeter of your home. Installation of the downspouts is also an important part of the process. JM Gutters has qualified individuals who know how to install gutters and downspouts properly, and we welcome the chance to install your gutters, any time you need us to.
We offer services for aluminum gutter installation, seamless gutters, custom rain gutters, copper gutters, and much more. We know that your home is a big investment for you, and our goal is to work with you closely, in order to provide the best gutters for your particular environment and desires. Once we are done with our installation services, we want you to have a gutter system that not only functions properly, but also adds to the overall
appearance of your home.
If you are in the Charlotte area and you are interested in high-quality, professional gutter installation services, or downspout installation, then please contact a JM Gutters representative today! We look forward to hearing form you anytime!
We offer professional gutter installation services in the following areas:
Plus the Surrounding Areas!
Elizabeth H.