Gutter Repair Davidson NC
Gutter Repair Davidson NC
If you're like most homeowners, you likely don't think about your gutters very often. However, they are an essential part of any home or business. They help ensure that rainwater is efficiently diverted away from the building, preventing water damage and mold growth. That's why it's crucial to have them repaired as soon as possible if they become damaged.
Top-Rated Gutter Repair in Davidson, NC
If your home or business is in need of gutter repair, then you'll want to consider contacting the professionals at JM Gutters. Based in Davidson, North Carolina, we are proud to offer our high-quality gutter repair service Davidson NC to residents and businesses throughout the state. No matter what type of problem you're experiencing with your gutters, we have the experience and expertise to get them fixed quickly and efficiently.
Whether you need downspout repair or rain gutter repair, we can help you with everything. We'll also make sure that your gutters are properly installed and sealed so that they can continue to do their job effectively. We also offer top-rated gutter installation and other gutter services!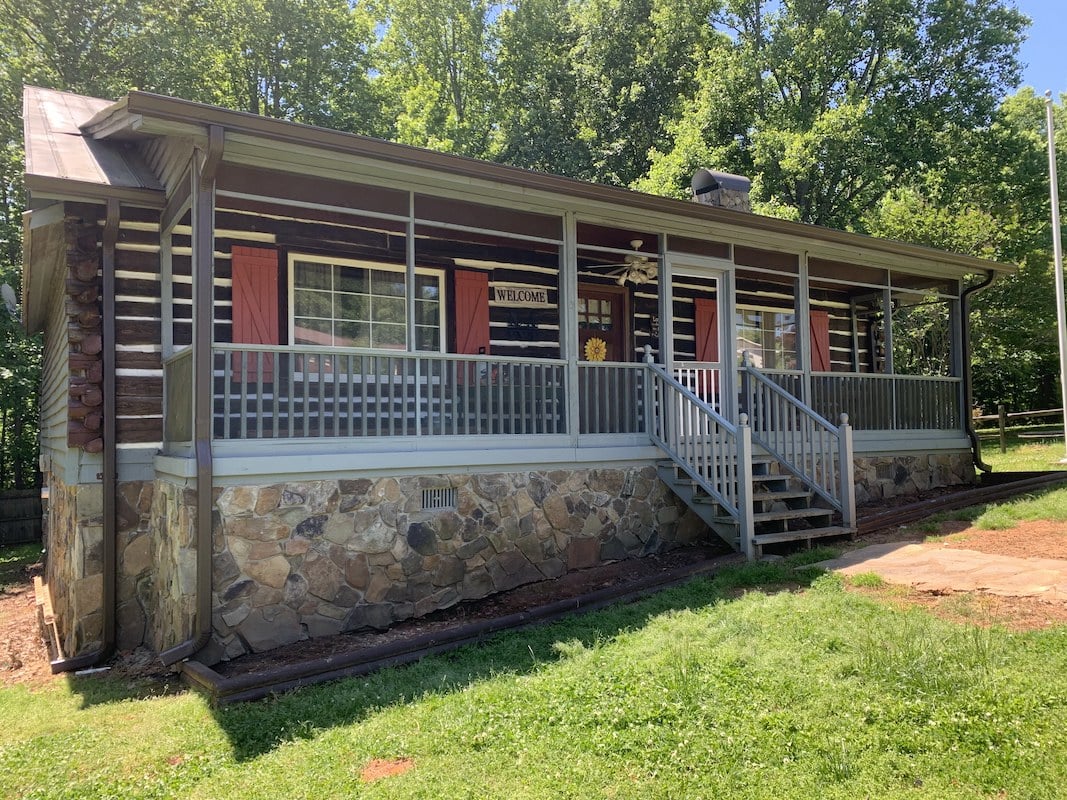 Searching for Charlotte Gutter Repair Near Me?
Are you tired of Googling "Davidson gutter repair near me"? We're here to help.
Some of the most common issues that we can help with include:
Leaking gutters: If your gutters are leaking, it's important to have them repaired as soon as possible. Not only can leaking gutters cause water damage to your property, but they can also lead to mold and mildew growth.
Clogged gutters: Clogged gutters can cause a number of problems, including water damage to your property and foundation, as well as creating an ideal environment for insect infestations.
Sagging gutters: If your gutters are sagging or pulling away from your home's fascia, it's important to have them repaired as soon as possible. Otherwise, they could eventually detach completely, causing serious damage to your home's exterior.
Cracked or split gutters: Over time, sun and weather exposure can cause your gutters to crack or split. These cracks can allow water to leak through, causing water damage to your home's foundation or landscaping. Our team can repair or replace cracked or split gutters to help prevent further damage.
Gutters that are pulling away from your home: If your gutters are pulling away from your home, it's important to have them repaired as soon as possible. Gutters that are not properly secured can fall during severe weather and cause serious damage to your property.
In addition to repairing your gutters, we can also clean them out for you. This is important because if your gutters are full of debris, they won't be able to do their job properly. We'll remove all of the leaves, twigs, and other debris from your gutters so that they can flow freely again.
Expert Gutter Repair Service Davidson NC Residents Trust
Why choose JM Gutters?
We're a locally owned and operated business with years of experience in the gutter repair industry.
We offer a wide range of gutter repair services to suit your specific needs, whether it's a small repair or a complete replacement.
We're committed to providing our customers with the highest quality customer service possible.
We offer competitive pricing on all of our gutter repair Davidson NC services.
We offer a 100% satisfaction guarantee on all of our work.
We offer free estimates on all of our services, so you can be sure that you're getting the best possible value for your money.
Call Today for Gutter Repair in Davidson, NC!
JM Gutters is your reliable gutter repair services near me. If you're having any issues with your gutters, don't hesitate to call on the experts at JM Gutters of Davidson, NC. We'll be happy to come out and take a look, and we'll always give you an honest assessment of what needs to be done to fix the problem. Contact us today to schedule a free consultation!