Gutter Repair Denver, NC
Top-Rated Gutter Repair in Denver
Finding the best gutter repair service can be stressful. Almost too stressful to bother. Hunting down all your options and spending hours looking at plies of fine print, working out how far away the local companies are, and reading reviews.
We at JM Gutters are the premier rain gutter repair experts in the Denver, NC, area. Our technicians are experienced and trained to work quickly, efficiently, and with great care by providing high-quality customer service.
Our services are the highest in gutter repair Denver has to offer. We can handle any gutter repair needs, whether a small leak or an entire replacement gutter job. And we do so at a price that you can afford. At JM Gutters, there's no such thing as a minor repair for us – we can handle even the most extensive beading or any other gutter damage that requires replacement. And you'll notice the difference in quality right away.

Professional Gutter Repair Services
Our high-quality service and expertise are unmatched in Denver. This is mainly due to our skills and experience, as well as taking your feedback into account. We repair gutters that are rusted and leaking, replace your gutters if they are missing or broken, and install the best possible gutter guard to prevent getting water on your roof tiles in the future.
You won't find a company with better customer service. All of our employees are friendly, highly skilled, and passionate about serving you better. Our customers always come first – If you're not happy, we don't consider our job done! You'll get a warranty covering all damages made by us, and we remove all items installed by us without asking for anything back or leaving any mess for you to clean.

Searching for Denver Gutter Repair Near Me?
Denver is known for its scenic beauty and outdoor recreational activities, particularly around Lake Norman. The town also has several parks and trails for hiking, biking, and picnicking, including the Rock Springs Nature Preserve and the Westport Golf Course.
Clogged gutters are a mess to clean up and ugly to look at, especially in this space. They can cause water damage to the exterior of your home, rot your wooden fascia boards and potentially leak into your attic. Also, if you live in an area in Denver where there is a lot of rain or snow. Mold and mildew can grow in the gutters, harming your and your family's health.
JM Gutters is at hand with our professional gutter repair services. We've been responsible for countless happy customers who finally have their gutters working properly again!
Expert Gutter Repair Service Denver, NC Residents Trust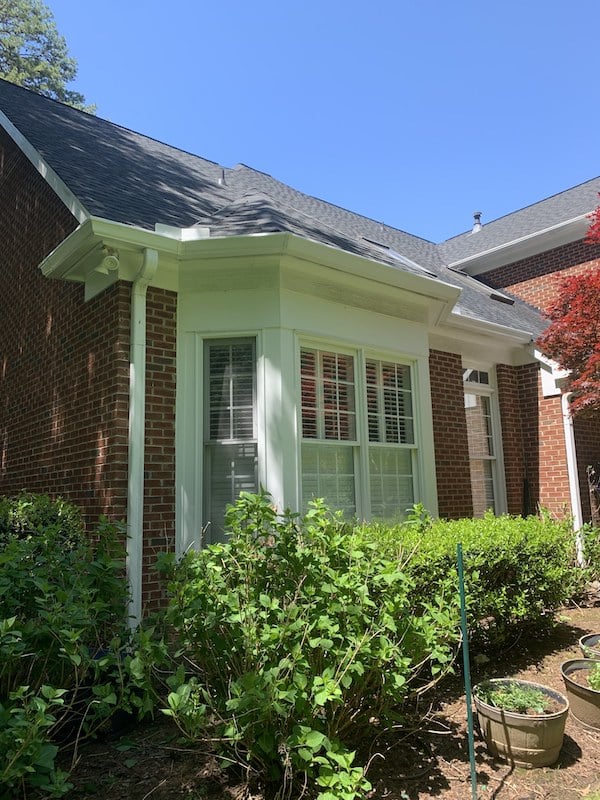 A home with a damaged gutter system is a nightmare. Damage caused by clogged gutters leads to even more damage, which can be extremely expensive. Not to mention the risk of property damage caused by water flowing over the roof when gutters are broken or overflowing. That's why it's so important to get professional gutter repair services as soon as possible when you see the signs of damage and aging.
A gutter system should keep water out of your home, not let it in. This can cause major damage to your plumbing and the foundation of your house, not to mention the cost of resources wasted from a flooded basement.
The downspouts tie into the main gutter lines and generally are attached to chimneys, gutters, or roofs. As time goes on, rainwater will wear away at the outside wood, causing them to crack or fall apart.
Should you have problems with water entering downspouts, look at replacing them. JM Gutters helps you replace your downspouts and fix your entire gutters. Our experts are dedicated to providing you with gutter repair services you can count on. We're confident we will exceed your expectations, no matter your situation or concern.
We also offer other professional gutter services such as gutter installation and more in Denver, NC!
Rain Gutter Repair You Can Trust
Managing your home's gutter system can be a chore. All the leaves, tree debris, and storm damage can be a nuisance. We know that dealing with rainwater is crucial to your home's curb appeal and durability. But why struggle when you can save time & headaches with our do-it-for-you service?
JM Gutters offers a cost-effective way for homeowners & business owners in Denver, NC, to get their gutter systems maintained & repaired. Our team is available 24/7, so you never have to worry about whether your gutters are in good hands! We'll show up on time and make sure your gutter systems look good as new!
Call Today for Gutter Repair in Denver, NC!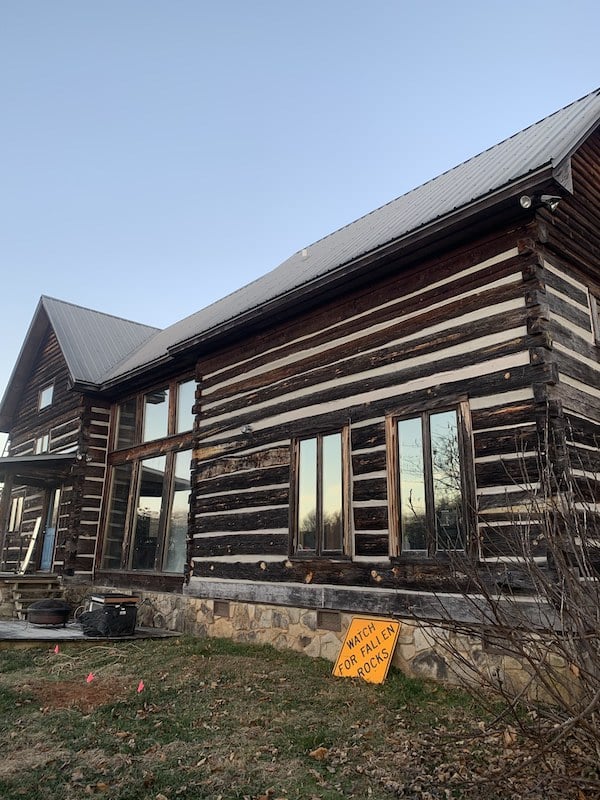 Dirty gutters are unsightly and can be dangerous. What's more, they can cause water damage to your home or business, and most importantly, they can destroy your landscaping or foundation. Call JM Gutters today. We will inspect your gutters and repair anything that goes wrong. Our Gutter Repair Services in Denver, NC, have never let a customer down. Try us today!