Gutter Services Denver, NC
Gutter Services Denver, NC
Top-Rated Gutter Contractors in Denver
Gutters are an integral part of the exterior of your home. They collect water that runs off your roof, smoothly directing it into your downspouts and away from your foundation, where it can cause problems instead of preventing them.
JM Gutters is a professional, reliable, and affordable gutter contractor located in Denver, NC, specializing in gutter cleaning, inspection, and replacement. As a locally-owned business, we can provide high-quality workmanship that stands the test of time, so you don't have to worry about the next big storm damaging your gutters.
We beautifully clean all your rain gutters, repair sections, and replace missing sections to avoid potentially more expensive problems, like water leaks and damage to your foundation later on.
With ten years of experience in the window cleaning and gutter industry, our specialists are ready to give your home the service it deserves. Our trained technicians will ensure your gutters look new, ensuring no water stays trapped for long and nothing affects your property's value.

Professional Local Gutter Services
Clogged gutters are a huge problem. They even rank as one of the most severe health threats to the home and its occupants. However, with the right approach, there is help for this problem.
JM Gutters is the best decision you can make regarding the health of your home. We steadfastly believe in putting in the best work so you can be sure you are getting the highest quality. We have taken over a decade to perfect our craftsmanship, so our hands are gifted when it comes to gutters.
A trial will convince you, but it might as well be the only trial you need–that is how sophisticated our services are. We install, clean, repair, replace, and do general maintenance for your gutters. They will be the least of your worries with us as your contractors.
JM Gutters is the gutter service you can trust. We provide the highest quality service backed by a 100% workmanship guarantee. Your home is important to us, so we guarantee customer satisfaction with every single one of our services.

Expert Gutter Company Denver, NC Residents Trust
Are your gutters blocked, clogged, or damaged? It is more than just a nuisance; this can become a real problem for your property. When the gutters are blocked, the grass will die because there's no moisture left in the soil. The rotten wood framework of your house suffers from the extra weight of sitting water. It's not pretty!
Solution? JM Gutters Denver provides quality gutter installation, repairs, and cleaning to keep water away from your home. We have served many satisfied customers in Denver and beyond and have earned the residents' trust. Our experienced and knowledgeable staff can solve all your gutter issues, even in Denver, NC, – with guaranteed results included in our service.
We Are One of the Best Gutter Companies Denver, NC Has to Offer!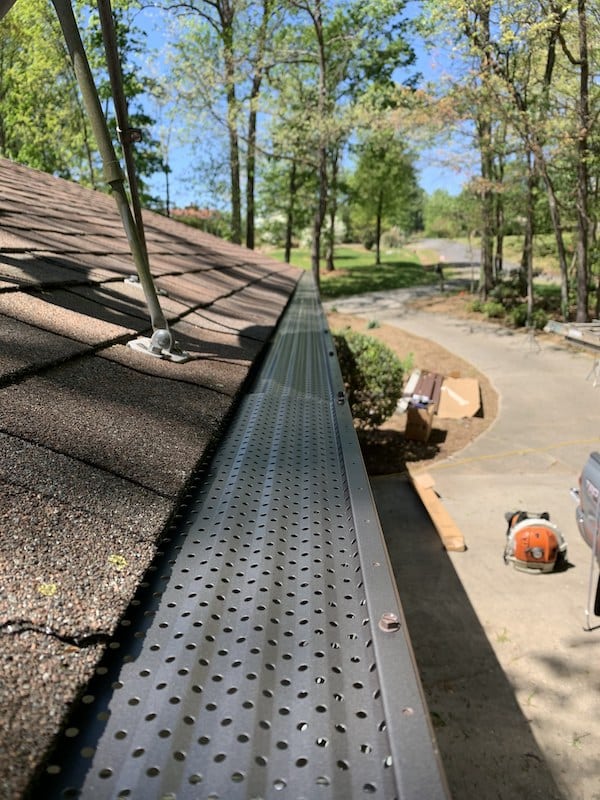 When it comes to gutter services, whether it's a new installation or you're looking for a professional to repair any cracks or leaks in your gutters, JM Gutters are the most trusted gutter contractor in Denver.
We provide Hassle-free, efficient, and cost-effective gutter cleaning that ensures no damage will occur to your property – from one of the top-rated contractors in Denver. We are committed to offering our customers the best gutter cleaning service.
Our home gutter services include repair and maintenance, replacing several gutter guards, and installations. With our complete gutter solutions and affordable prices, we can assure you of the return on your investment.
Instead of climbing a ladder and getting dirty with your gutter cleaning, let JM Gutters take the hassle out of it. Our professional gutter services make things easy for you. With quality workmanship and honest dealings, we're counted among Denver's best gutter companies.
We also offer other professional gutter services such as gutter installation, gutter repairs, and more in Denver, NC!
The Gutter Services You Can Trust
As a business, gaining the trust of your customers is the best thing you can do. At JM Gutters, we believe we have hacked the code for that. Many companies in Denver offer gutter installation services for residential and commercial buildings.
These services typically include custom fitting gutters to the building, ensuring proper drainage slope, and installing downspouts to direct the water away from the foundation. Some companies may also offer gutter guards, which help to prevent leaves and debris from clogging the gutters.
But we offer these and more! We offer trust, dependability, reliability, and accountability. It might seem like an overshoot, but with these added qualities, our services go from 100% to 1000%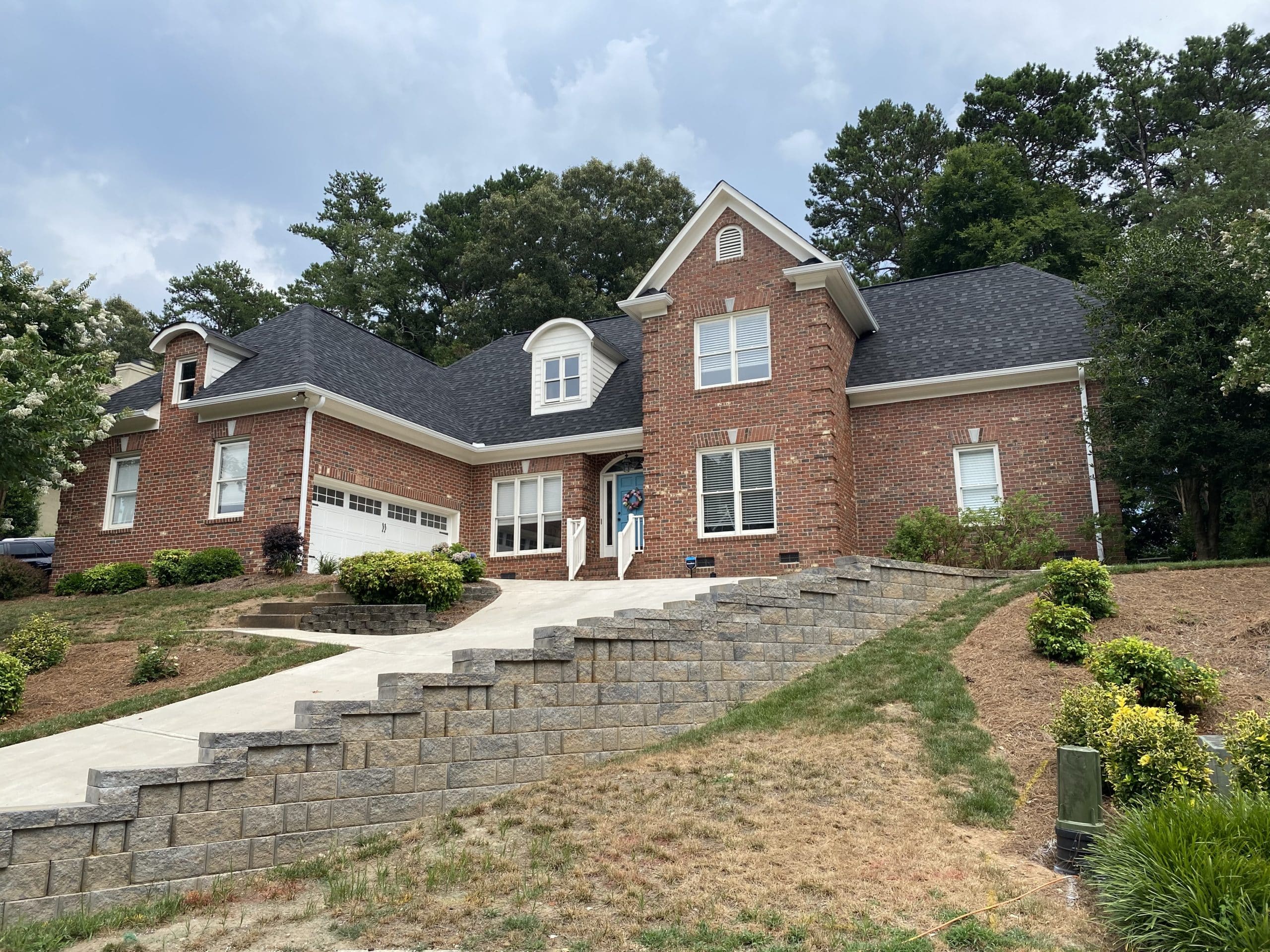 Call Today for Gutter Services in Denver, NC!
Have you ever had to pay for service again because it wasn't done right the first time? Or have your gutters leaked ever since? Either way, gutters are just one more thing to worry about, aren't they?
JM Gutters is the gutter company you can trust. We won't leave until we list all possible solutions with you. We'll provide transparent pricing and do it in a friendly and professional manner. We look forward to serving you!