Gutter Repair Lincolnton, NC
Gutter Repair Lincolnton, NC
Gutter Repair For Residents and Commercial Buildings  
Clogged, blocked gutters make it hard for rain to flow away from your home. And rainwater doesn't take long to become a problem in your gutters.
Let us cut straight to the chase–Try JM Gutters, Lincolnton's local gutter repair specialists. We specialize in providing expert services and products for all kinds of gutters. Why keep guessing whether your roof can handle a summer downpour?
Are your gutters overflowing when it rains? Or do they start clogging up when leaves from the trees get stuck in the gutters, leaving you to clean them out regularly? Or your gutters and downspouts are old and crumbling, allowing water to leak into your house or office building.
JM Gutters provides all kinds of gutter repair services and installation for new ones in Lincolnton, North Carolina, and surrounding areas. We have been repairing and installing gutters for over a decade, and we have built our reputation through impeccable customer service, affordable rates, honesty, and integrity.
Our goal is to be your go-to partner on all things gutter-related – whether it's repairing or installing new guttering systems – or offering maintenance tips so you can do minimal cleaning of your gutters yourself. Even with minimal efforts (once every month or two), you can extend the life of your gutters and avoid spending money on repairs or replacements in the long run.
If you're looking for trustworthy gutter repair services that value customer service above all else, look no further than our professional gutter installation contractors. Here at JM Gutters, we offer gutter repair services for homeowners in Lincolnton, NC – and beyond.
Before we begin any project, we take time to listen to your unique situation and needs. From there, we'll craft a plan custom-fit for your home. We want to give you an accurate quote – so we research your home size and layout to estimate materials and labor accordingly. This enables us to provide you with a free estimate on the spot! Trust our no-obligation consultation today; you've got nothing to lose!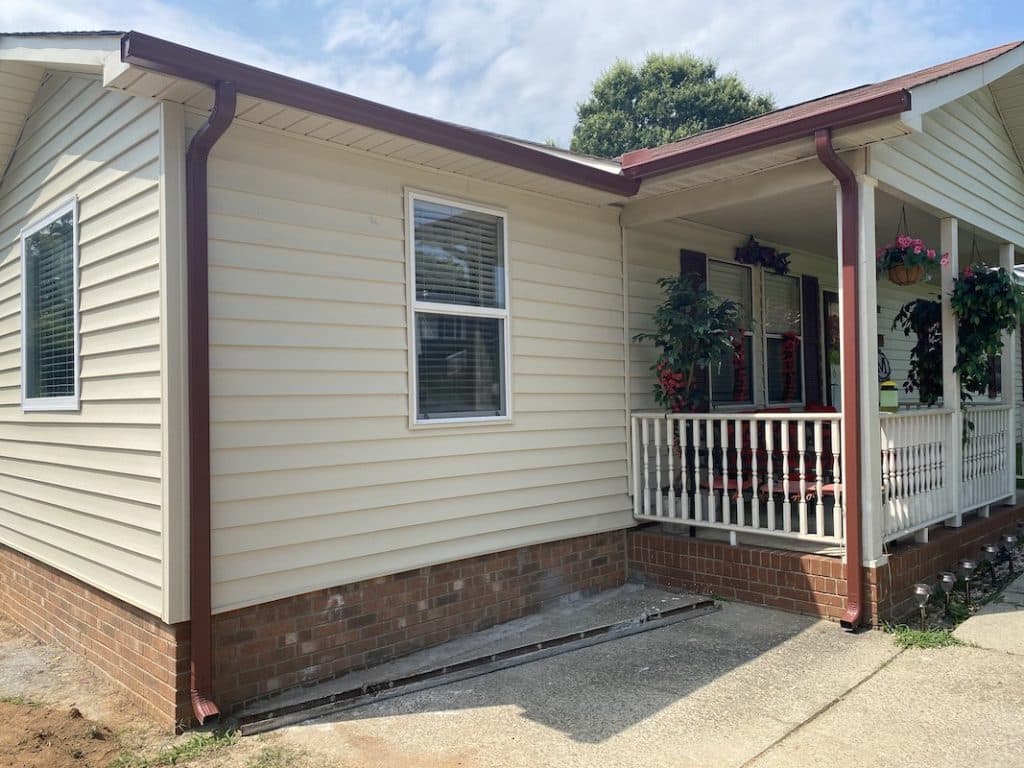 Expert Gutter Repair Services Near You In Lincolnton, NC
Have you noticed that your gutters need repair? It may be hard to miss. When your gutters are in bad shape, water quickly damages your home's foundation. However, repair may also be a steep one financially. So, if you're worried about costly repair bills from a neglected gutter system, it's time to call JM Gutters.
We're a family-owned and operated business. When customers work with us, they know that they'll be satisfied with the quality of our products and the professional manner in which we conduct business.
When it comes to rainy weather, your gutters take a lot of abuse from wind, soil, and debris. We understand. And because we understand the stress of downpours on homes and businesses, we do well so you don't have to do anything stressful – like dealing with rusted parts or clogged gutters.
Hire JM Gutter Repair specialists to show you how easy gutter repair can be. We do whatever it takes to ensure your gutters are in good condition and work correctly. Our team specializes in all facets of gutter repair, downspout fixing, and clog removal services for residential and commercial properties.
Once we're done with the maintenance or replacement, our professionals will clean up after themselves, leaving your location better than they found it. We offer a 100% Satisfaction Guarantee on work performed well as posted estimates you can rely on.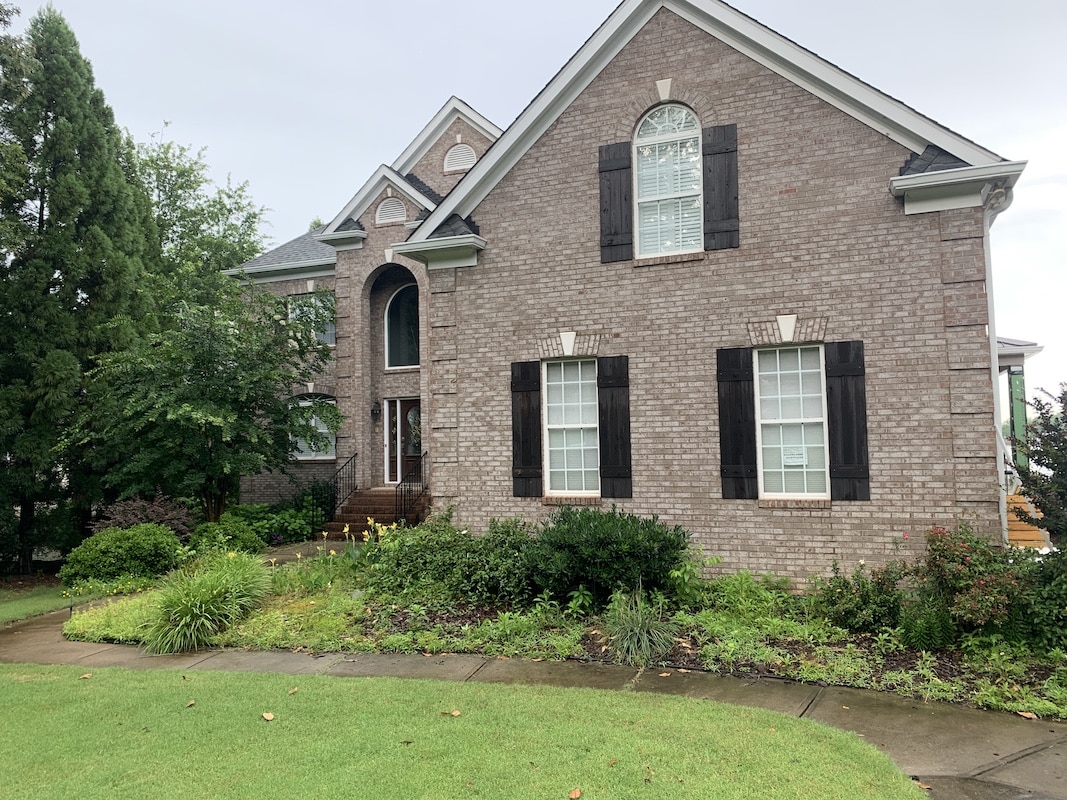 Leaders In Gutter Repair In Lincolnton, NC 
Gutters are one of the first things to be abused by mother nature. And water is like a destructive force bent on obliteration. When gutters get full of debris or clogged with leaves, it damages water.
Any gutter repair company can say they will handle everything from start to finish. However, when it comes to the readers–the key is in the details. JM Gutters is the leader in gutter repairs in Lincolnton, NC. We start by cleaning them out and follow up by making any repairs needed. Then, we add new gutter guards to keep them safe for the future. All these are at the same cost! We remove all the hassle of repairing your gutters in Lincolnton, NC, at an affordable price!
Let JM Gutters fix your gutters so you can enjoy a dry, secure roof and home. We're the number one company for gutter repair in Lincolnton, NC. We'll have your gutters repaired quickly and efficiently. Whether you have concerns about leaks or need an updated look, we'll work hard to give you the solution you need at a price you can afford.
We can't be leaders if we do not have the required tools. Here at JM Gutter Repairs, we use the best equipment for repairing gutters and downspouts in Lincolnton, NC, and we make regular upgrades to keep your house free of water damage. Our work is guaranteed against any breakage or defect for over a year after installation.
You know that without proper repair, sagging gutters lead to water seeping through your roof. Once water gets into the structure of your home, your insurance premiums could rise dramatically, or your entire home could suffer serious water damage. Worse, it might not be covered if you don't have flood insurance.
So, get on the moving train that is JM Gutters.
Call Today for Expert Rain Gutter Repair In Lincolnton, NC

For the best gutter protection money can buy in the Lincolnton, NC area, you need JM Gutters. And we make it easy for you to keep that offer. We don't want to be an inconvenience. That's why we offer appointments at a time that suits your schedule.
There is no hassling when you choose JM Gutters to replace your gutters or repair any damage they may have sustained earlier – we only provide a free estimate. Hence, you know what's involved before committing to anything. Let's have a conversation today!
We also offer the following services in Lincolnton, NC: