Gutter Services Lincolnton, NC
Gutter Services Lincolnton, NC
Quality Gutter Services For Residents and Businesses 
Finding companies that offer gutter services in Lincolnton, NC? Are you especially looking for companies that cover comprehensive services? There are many to choose from. So, how do you know which is the right company for your home?
JM Gutters is your best bet. We are a full-service gutter contractor in Lincolnton, NC, offering high-quality gutters and downspouts. We understand the importance of having quality gutters for your home or business. Our gutter experts provide affordable service to give you peace of mind.
The last thing a home or business should deal with is excessively stressful guttering systems. It is one of the most annoying aspects of home ownership. Leaks, wood rot, flooding, and more. All because your gutter systems are preventing rainwater from draining properly and effectively. Now it's time to regain control of your gutter system with a better solution.
JM Gutters is locally owned and operated. We've provided Lincolnton and the surrounding areas with the highest level of gutter installation, repair, and cleaning for years.
We provide comprehensive gutter services for homeowners and businesses in Lincolnton, NC. Our expert craftsmen are dedicated to solving all your gutter problems and leaving you with efficient, sturdy, custom-made guttering systems in Lincolnton, NC.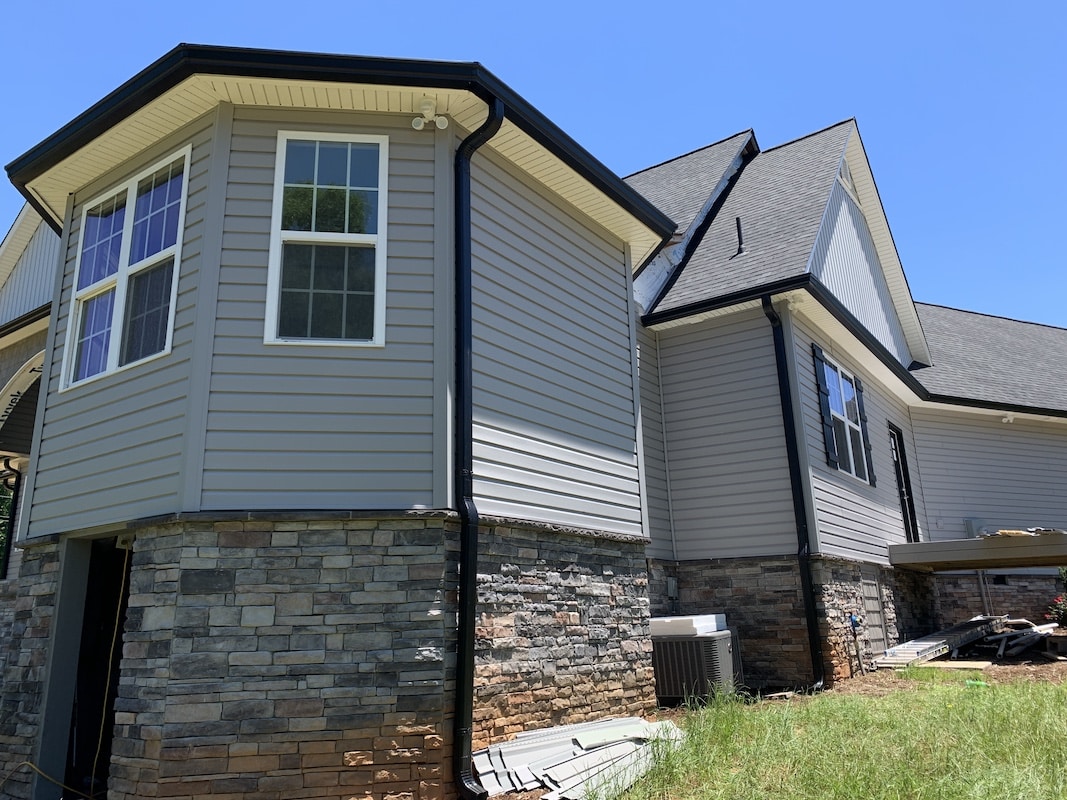 The Gutter Experts of Lincolnton, NC
Before gutters, water would splash on your deck, pooling up and entering other areas of your home. Not to mention the stress caused by all that rain going straight into your yard, leaving you a mess to clean.
At least, now we have gutters; they are a functional way to drain excess water and protect your building. When we install them, we think they will take care of themselves. However, there is more to guttering. After installation, there is cleaning, maintenance and repairs, and more,
Here at JM Gutters in Lincolnton, NC, we provide seamless gutters that will look great on your house and work perfectly for you. With a wide array of products and colors, you can be as minimalistic or as extravagant as you want with our gutter services. Our experts are standing by, ready to assist you in making the best choice for your home.
We know the amount of hard work it takes to keep your home and business looking great, especially when tackling any gutter issues that may arise. Don't let messy gutters detract from the curb appeal of your home or business in Lincolnton, NC. Call the gutter experts at JM Gutters. We take most of the hassle out for you by providing affordable solutions for gutter installation, repair, and maintenance services in Lincolnton, North Carolina.
Not only do we offer all those advertised services, but we also offer many more solutions, such as leaf guard installation for your gutters to keep leaves and other garden debris out. We also offer gutter cleaning services that include pressure washing and repairs on gutter protectors.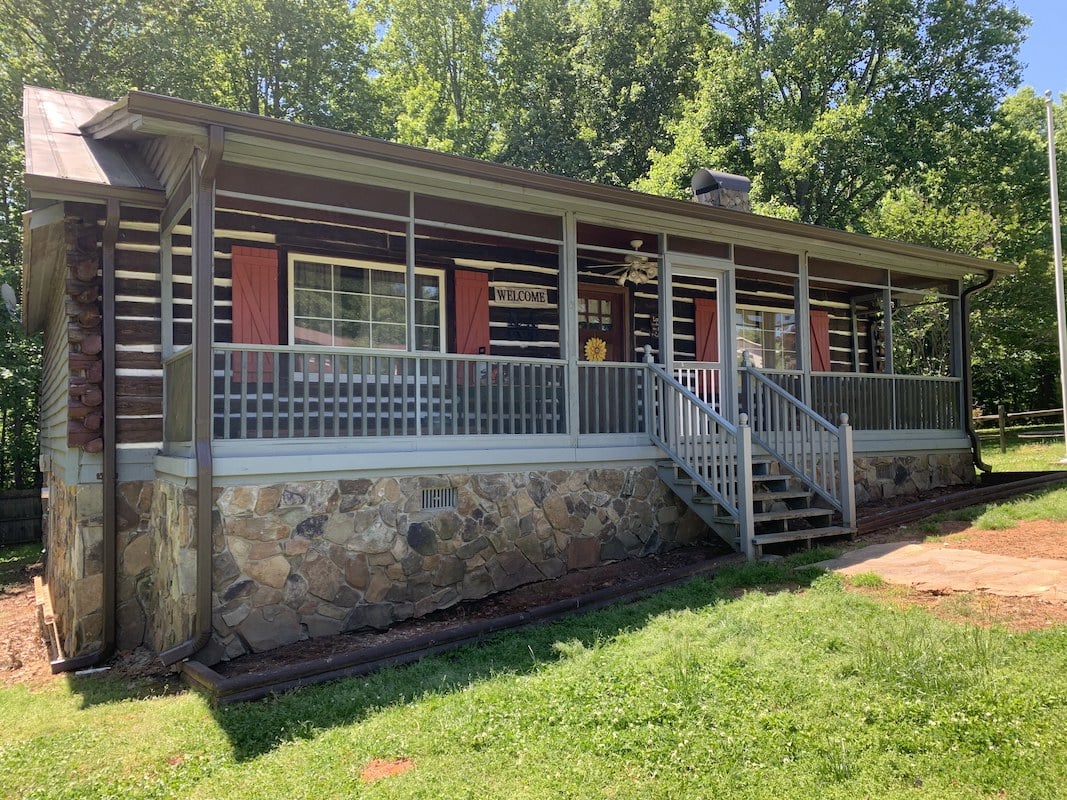 Looking For Gutter Services Near You In Lincolnton, NC?
Lincolnton is a city in Lincoln County, North Carolina, United States. It is the county seat of Lincoln County and is situated in the western part of the state. The city has a rich history, dating back to its founding in 1785. Over the years, Lincolnton has experienced growth and development while maintaining its small-town charm.
The city offers various amenities and services to its residents and visitors. There are local parks, recreational facilities, and cultural attractions in Lincolnton. The downtown area features historic buildings, shops, restaurants, and the Lincoln Cultural Center, which hosts art exhibits, performances, and community events.
Homeowners in Lincolnton, NC, love having beautiful rain gutters, but dirty gutters may signal serious damage. One glance at your rain gutters reveals the truth. However, JM Gutters is the go-to gutter company for thousands of homeowners in Lincolnton. We are locally owned and operated, offering fast response times and a worry-free experience you can trust.
JM Gutters provides effective services for all of your gutter needs. Our customers never have to worry about water damage in their homes or business because we have skilled technicians who ensure things are done right the first time.
Our skilled technicians will inspect the entire length of your home's roofing system to identify the exact need. Luckily, our service is comprehensive, so we know when to install, clean, repair, or replace.
Get the reliable gutter services of JM Gutters in Lincolnton, NC, that you need to ensure that your gutters are always clear. Our company specializes in all things gutter-related, from cleaning them out regularly to helping you choose the perfect gutter system for your house. We remain committed to serving Lincolnton residents for many years with our expert gutter services.

Call Today for Expert Gutter Services In Lincolnton, NC

Guttering problems are common with homeowners each year. With plenty of spring rain and snow, you must get your gutters services in Lincolnton to prevent them from clogging.
You can find local gutter services in Lincolnton from common search sites. Still, they don't specialize specifically in gutters, so you have to worry about the quality of workmanship and professionalism.
So, for professional gutter services you can trust, call JM Gutters. Our skilled technicians will provide long-lasting solutions for your home's gutters and take care of them during every season.
We also offer the following services in Lincolnton, NC: